Playground
Synopsis in English
How to make electronic music at the playground? On a sunny Sunday, a mother and a son produce a handmade music handbook on the fly, assembling images into collections of bizarre rhythms.
"How many instruments are there in a playground? A rhythmic exploration of the sounds around us, which with the help of repetition form an awesome electronic soundtrack. The climbing frame is not only fun and colorful, it has its own sound. Try it yourself!" – Cecilia Träff, Filmfest Sundsvall
Synopsis en français
Comment faire de la musique électronique au square ? Un dimanche ensoleillé, une mère et un fils font un manuel de musique faite à la main en accéléré, assemblant les images dans des collections de rythmes étranges.
"Combien d'instruments y a-t-il dans une aire de jeux ? Une exploration rythmée des sons qui nous entourent, qui, à l'aide de la répétition, forment une superbe bande-son électronique. L'aire de jeux n'est pas seulement amusante et colorée, elle a aussi son propre son. Essayez vous-même !" – Cecilia Träff, Filmfest Sundsvall
Synopsis auf Deutsch
Wie macht man elektronische Musik auf dem Spielplatz? An einem sonnigen Sonntag erstellen eine Mutter und ein Sohn ein Handbuch für selbstgemachte Musik im Schnelldurchlauf, und fügen Bilder zu seltsamen Rhythmussammlungen zusammen.
"Wie viele Instrumente gibt es auf einem Spielplatz? Eine rhythmische Erkundung der Klänge um uns herum, die mithilfe von Wiederholungen einen großartigen elektronischen Soundtrack bilden. Das Klettergerüst ist nicht nur lustig und farbenfroh, es hat auch seinen eigenen Klang. Versuch es selber!" – Cecilia Träff, Filmfest Sundsvall
Credits
Playground, Walter Duncan & Marie-Pierre Bonniol (United-States, 2022, 1'55)
Images and music: Walter Duncan & Marie-Pierre Bonniol
Production: Studio Walter, Berlin, April 2022
Screenings and exhibitions
2022 Film-Maker's Cooperative, New York, USA (World premiere)
2022 Los Angeles International Children's Film Festival, Los Angeles, USA
2022 Bloc Books / Tennis Bar, Berlin, Germany
2022 Enimation festival, Maribor, Slovenia
2022 MikroFAF festival, Belgrade, Serbia
2023 Short Film Market, Clermont-Ferrand, France
2023 Children's Film Festival Seattle, Seattle, WA, USA
2023 A-Film Teens Fest, Prag, Czech Republic
2023 San Luis Obispo International Film Festival, CA, USA
2023 Cinema 3/99 / Xcèntric, CCCB, Barcelona, Spain
2023 Moscerine festival, Roma, Italy
2023 Barnes Film Festival, London, UK
2023 FICUNAM, Mexico (within the talk Cine experimental para niñas y niño of Gloria Vilches)
2023 48 Stunden Neukölln, Berlin, Germany
2023 6th Filmfest Sundsvall, Sundsvall, Sweden
2023 GaztefilmFest, Vitoria-Gasteiz, Spain
Distribution
Film-Maker's Cooperative, New York, USA – filmmakerscoop@gmail.com
https://film-makerscoop.com/catalogue/duncan-walter-playground
Studio Walter, Berlin, Germany – mpb@studiowalter.com
Julie Tippex, Paris, France – marie@julietippex.com
Copyright
Walter Duncan & Marie-Pierre Bonniol, 2022
VG Bild-Kunst, Bonn, Germany – bildkunst.de
Biography
Walter Duncan and Marie-Pierre Bonniol are an intergenerational creative duo living in Berlin. Walter is a 10-year-old child interested in animation. Marie-Pierre, his mother, is an artist. Their collaboration started during the first lockdown spring 2020 at home, soon followed by a broadcast in a Fluxus programme of Re:Voir. Together they make experimental video films, playing with forms, light, editing and music, which they make themselves, in temporal and formal intensities. Their creative collaboration has already been presented by numerous festivals (30+), including CineYouth, branch of the Chicago International Film Festival. Their works have also been presented by Café OTO, Anthology Film Archives and Stadtmuseum Berlin. Their short films are distributed by Collectif Jeune Cinéma (Paris) and Film-Maker's Cooperative (New York), with the support of Julie Tippex and AG Kurzfilm. They are currently developing an experimental film about video games, images and media partly aimed at children, and are looking for production partners for this project.
Screenings, past festivals, press and info for the film Korridor
Alumni 2022: Oberhausen Seminar, Werkstatt der Jungen Filmszene, NFFTY
Statement
For each production, we always put ourselves in a process, a creative moment together, where our ideas combine, complement and bounce off each other. What happens there is concentrated, and most often quickly edited. We create together and it's joyful. It is this circulation between our two visions and the energy that is triggered during our collaborations that we want to convey through our films. But also a certain manifesto for integrative practices, articulated as closely as possible with life, without hierarchy between the ages, for the absolute creative room that can be found in this space.
Marie-Pierre Bonniol, May 20222
Press photo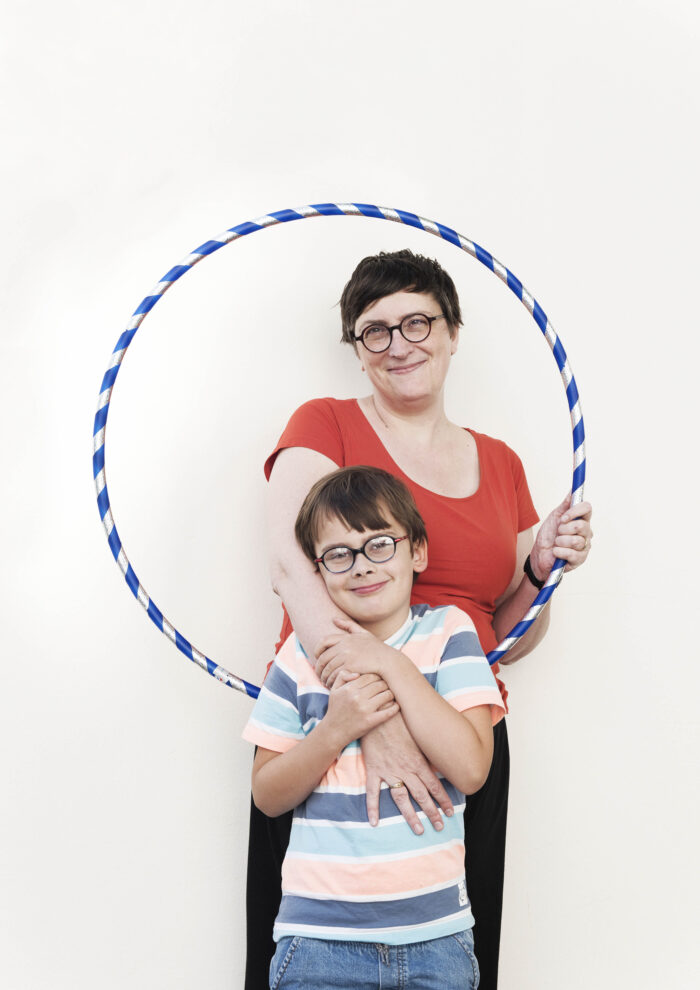 Still image: Playground, Walter Duncan and Marie-Pierre Bonniol, 2022 © VG Bild-Kunst, Bonn
Press photo: Piotr Pietrus, 2020 © Studio Walter | Request