Maison Tippex et Disco-Babel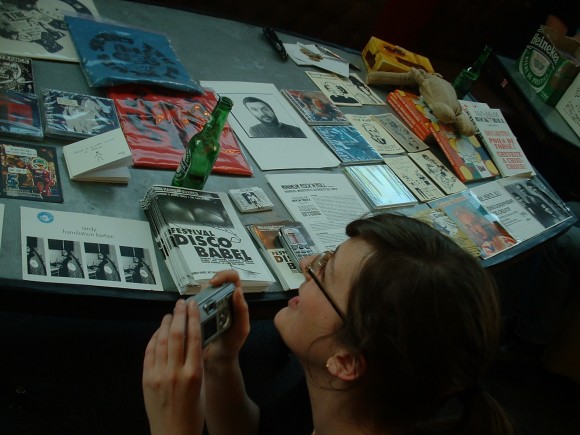 "I think any real business has to start out with pure idealism. Otherwise it's just a business. If you can make a business out of your initial idealism, then that's your success." – Thurston Moore. Source : Print Mag, 2010.
Je suis de retour, pour quelques temps, à la musique et à Julie Tippex, avec des tournées de Pierre Bastien, Faust et ESG, mais aussi la finalisation du programme du festival BBmix 2014, la dixième édition. Elle sera bientôt annoncée !
Photo : Festival Disco-Babel, Mains d'œuvres, 2005 avec Ghédalia Tazartes, Charles Hayward, Albert Marcoeur, Blurt, Dominique Grimaud, Le Club des Chats, The Chap..
This Heat, 24 track loop, album This Heat, 1978.