Posted: May 4, 2018
Filed under:
Bibliothèques
| Tags: archives, Archivez toujours, Asger Jorn, BNF, Guy Debord, Mai 18, Mai 68, Ne travaillez jamais
Comments Off

on "Ne travaillez jamais"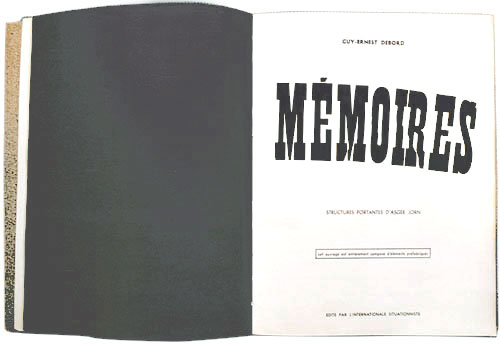 "… Mais archivez toujours" –> article de Jérôme Dupuis sur les archives de Guy Debord publié dans l'Express en 2009 | Le fonds Guy Debord à la BnF | Illustration : Guy Debord / Asger Jorn: "Memoires", Structures portantes d'Asger Jorn, 1959. Archives "archives – avant-gardes of the sixties and seventies", Paris | Également : "J'aime ma caméra parce que j'aime vivre" (Medien Kunst Netz)
---
Posted: November 18, 2016
Filed under:
Rock et amour
| Tags: Agitation musicale, Alpes, Mai 68, Merzbo Derek, Saravah
Comments Off

on Mobilisation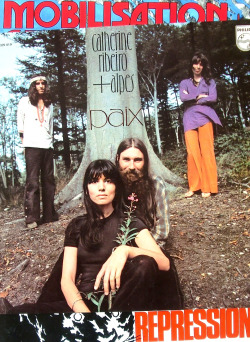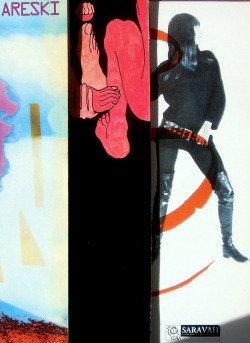 Archives de Merzbo-Derek, au travail sur des productions autour de Saravah, Mai 68 et Alpes. Des concerts à partir de janvier 2017. Le livre de Philippe Robert paraîtra chez Lenka Lente au printemps ! Avec des entretiens avec Gérard Terronès, Michel Bulteau, Pierre Barouh, Richard Pinhas, Christian Vander, Daunik Lazro, Albert Marcoeur, Sylvain Guérineau, Pascal Comelade, Pierre Bastien, Jean-Jacques Birgé, Jac Berrocal… Excitant !
---