Posted: May 10, 2018
Filed under:
Maternité
| Tags: Asmus Tietchens, ciel, Donnerstag der Himmelfahrt, Hematic Sunsets, Himmelsleiter, Jeudi de l'Ascension, Joel Bartolomeo, Lenka Clayton, Vidéos
Comments Off

on Le jeudi de l'Ascension
Pour le jeudi de l'Ascension, deux vidéos d'artistes que j'aime particulièrement sur le thème de la maternité, thème sur lequel j'espère avoir bientôt l'occasion de proposer une exposition : "The distance I can be from my son" de Lenka Clayton (2013) et "Le Jeudi de l'ascension" de Joel Bartolomeo (1992). Bon jeudi férié !  | A l'écoute : Hematic Sunsets (Asmus Tietchens) "Himmelsleiter", 1999.
---
Posted: July 20, 2015
Filed under: Les filles et le tendre, Rock et amour
| Tags: 1982, Bona Dish, force, Hematic Sunsets, pop, post-punk, profondeurs
Comments Off

on Bona Dish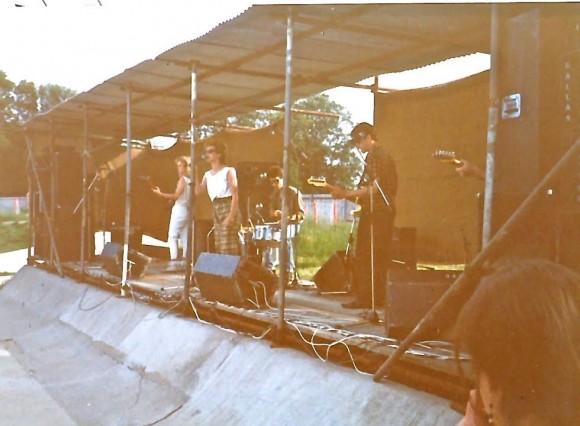 Force Pop – Bona Dish "It's a normal day" (1981-1982) via Gunilla Mixtapes (#19). Photo archives Bona Dish / page Facebook / The Zaragoza Tapes. Aux profondeurs : Hematic Sunsets "Tristesse aromatique", Dekorder, 2009, via Wilfried. Asmus Tiechen sur Wikipedia / site.
---