Posted: April 24, 2018
Filed under: Bulletins, Musiques imaginaires
| Tags: 4, 40, Ausland, Beauty, Berlin Nuit, Collection Morel, Four Alto, Julie Tippex
Comments Off

on 4/40 – Collection Morel in Ausland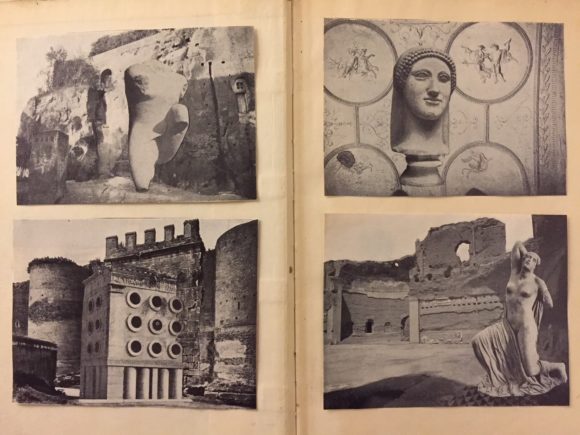 A program of Collection Morel at Ausland, Berlin, Friday May 18th 2018, with Fo[u]r Alto, 40 extracts of beauty by Julie Tippex and a screening preview of "Berlin nuit".
For its Berlin premiere, the curatorial Collection Morel presents an evening programme around the numbers 4, 40 and the idea of beauty, with Fo[u]r Alto, the microtonal music ensemble for four Alto saxophones founded by Frank Gratkowski (Leo records). In conjunction with the concert, Julie Tippex (Etienne & Marie) will play a selection of 40 extracts of beauty and some extracts of the short movie "Berlin nuit", currently being edited, to be screened as a preview.
Doors 20:00, Ausland, Lychener Str. 60, 10437 Berlin. Entry : 4 to 8 euros, door only.
Within the series Imaginary musics.
Websites : Fo[u]r Alto | Ausland | Collection Morel
---
Posted: May 21, 2017
Filed under:
Musiques imaginaires
| Tags: Alex Barbier, Beast, Beauté, Beauty, Wendy Carlos
Comments Off

on The beauty in the beast
Wendy Carlos, "Beauty In The Beast", Audion Recording Co, 1986, via Daniel Urria, également en recherche sur Alex Barbier ("De la chose", "Comme un poulet sans tête"…) | Interview d'Alex Barbier sur l'exposition Dernière Bande (vidéo) | Interview radio de Lorane Marois, organisatrice, avec Fremok, de l'exposition | Sur l'arrêt d'Alex Barbier de la bande dessinée (Les Petits Miquets / Le Monde).
---