Posted: May 10, 2017
Filed under:
Musiques imaginaires
| Tags: Collection Morel, Enrique Vila-Matas, Imaginary musics, Musiques imaginaires, Palace, Patrice Caillet, Pierre Bastien, Sounds of silence, St.Gallen, Wilfried Paris, Yvette Sanchez
Comments Off

on Fermeture de Palace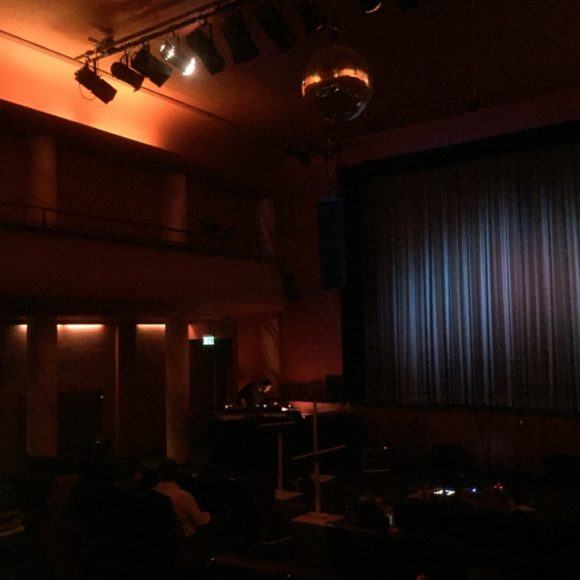 De retour du Palace et sa deuxième soirée particulièrement enveloppante, je suis au tri des traces, heureuse que cet évènement ait pris lieu et place. J'ai particulièrement aimé sa couche de littérature, ajoutée, qui a mis de la profondeur à l'ensemble. Quelque chose de cet évènement va encore en moi longtemps résonner. Bientôt au travail sur ses suites ! et aussi ses suppléments | Site des musiques imaginaires | Photo : Patrice Caillet / Sounds of silence, Palace, St.Gallen, mai 2017 par Studio Walter.
---
Posted: September 27, 2016
Filed under:
Lieux et espaces autres
| Tags: Arbre, Berlin, Chapeau, Compostelle, Magie, Ombre, Tableau de correspondances, Wilfried Paris
Comments Off

on Chapeau flottant et ombre du jour
Deux arbres magiques, l'un sur la route de Compostelle, l'autre à Berlin. Photos : Wilfried Paris et Studio Walter, 2016.
---